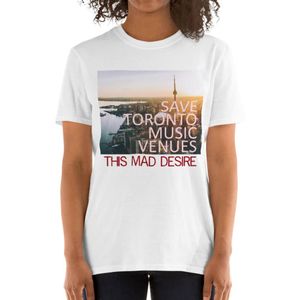 Hey everyone! 
Following up on our last post, the pre-sale for the Save Toronto Music Venues compilation CD is now on. $10, 22 bands, and that warm feeling that you're doing something for a good cause! All proceeds go to various Toronto music venues. We have contributed a track. Pre-order at savetorontomusicvenues.com. 
AND Read All About It in Canada's most trusted music source, Exclaim Magazine! (We even get name-checked in the article!)
And just a reminder, we have special TMD STMV t-shirts available here at our store. And again, all proceeds go to Save Toronto Music Venues.
Stay safe and support local!