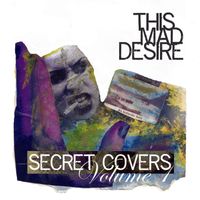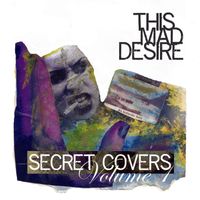 Written by Lou Barlow. Produced and performed by Mackenzie Kristjon. Also included are the voices of Sandra Sutter, DJ Wright, Jen Culp, Shareece Jones, and Jeremy!

Any start could be the beginning of a brand new tangled web you're spinning. Anyone could be a brand new love…

I probably first heard about Sebadoh from reading Spin Magazine around the time Nirvana was transforming the musical landscape back in the early 1990s. My friends and I were voracious music fiends and chasing down every hot trend we could find back in Winnipeg. I remember buying Smash Your Head on the Punk Rock (Sub Pop*) at Musiplex downtown Winnipeg not long after it was released and loved everything about it. I loved how noisy it was, how melodic it was, how the music was clearly "in the red" and the sound was distorting everywhere in such a great way. In my mind, it was glorious and the crown jewel was this track called Brand New Love.
Lyrics
Restless eyes close, maybe it'll go away
Please rest tomorrow, bring a satisfying day
Restless urge and love that's worth the burning for
Surely it's that one comforting love to give you more

Any thought could be the beginning of a brand new tangled web you're spinning
Anyone could be a brand new love
Any tithe that holds can be broken, tear your bitter world to be opened
Anyone could be a brand new love

You won't be the first, your twisted change is normal
Gossip dirt, whisper to the nodding head
Thrilled you fell apart, instead of them
But they will
Any hope for love can be killed
If you need a different face, it's definite time to destroy this place

Any thought could be the beginning of the brand new tangled web you're spinning
Anyone could be a brand new love
Follow what you feel, you alone decide what's real
Anyone can be a brand new love