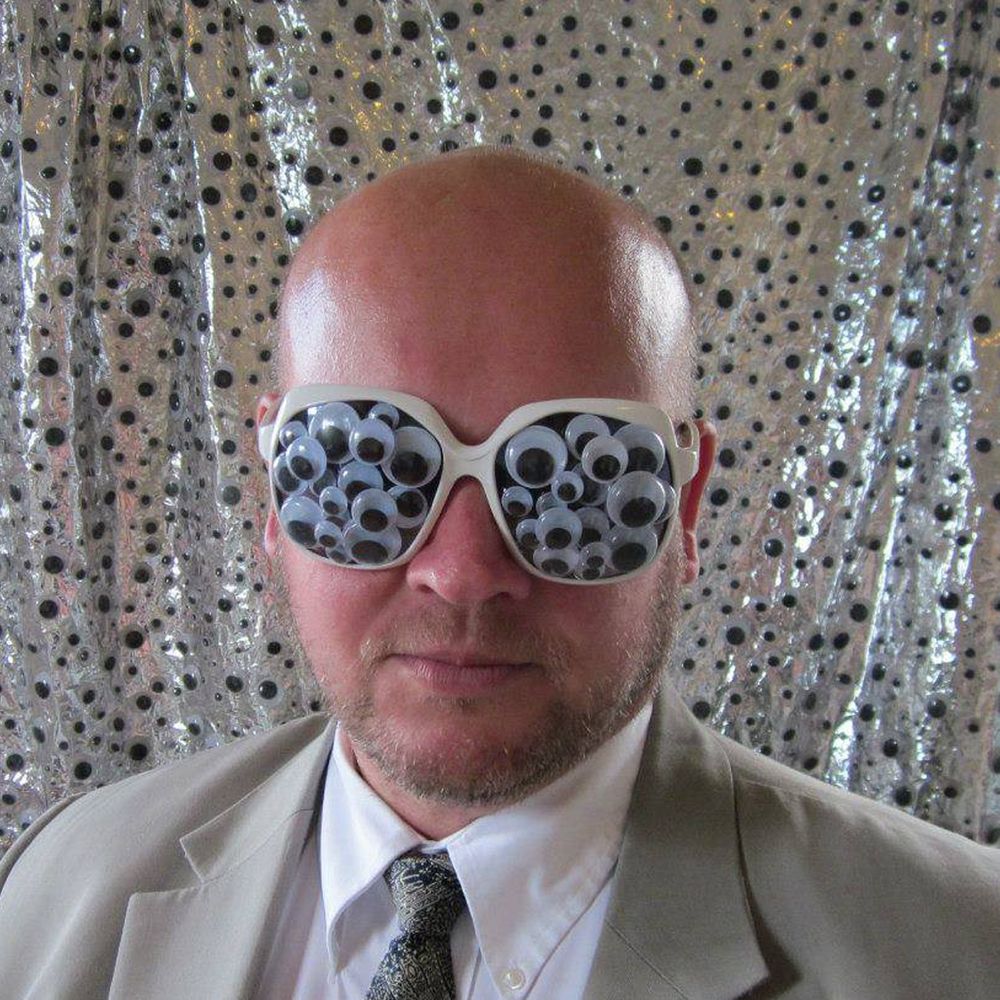 About This Mad Desire
LIKE NEIL YOUNG ON DAVID BOWIE DRUGS
THIS MAD DESIRE is Mackenzie Kristjon's rock and roll brand, specializing in indie rock that has been described as "like Neil Young on David Bowie drugs". Mackenzie is Icelandic-Canadian and operates in the Greater Toronto-Hamilton Area. He has been writing and performing practically since being a toddler when he would grab a toy electric guitar and mime Ace Frehley licks to adoring audiences around the house.
Soon his parents realized that he had a "mirroring issue" with his hands (i.e. they both do the same physical movements). After a doctor laughed, "Well, he'll never play the piano," his mother immediately enrolled him in piano lessons, which started him on his musical journey.
Mackenzie has toured North America, UK, Europe, and Iceland both with TMD and with chamber-pop act Barzin since winning his first national songwriting competition as a teenager.
His latest EP (released August 4, 2023) is This Mad Desire | Secret Covers Volume 1 featuring tracks by Warren Zevon, Sebadoh, Black Sabbath, Bob Wiseman, and Björk.
CREATE
Mackenzie has released numerous albums including the full-length Open Hearts Open Minds and Christmas EP Holiday Classics V1 in 2022, American Dream in 2020, the Paris of Love | Paris Amoureux EP in 2018, and the dynamic single Operators Are Standing By single and video (which has garnered 235,000 views) in 2017, when he re-launched his music career.
Aside from music, Mackenzie has published The Culinary Saga of New Iceland (Winner of 2 Taste Canada Awards) and the Mermaids …For Real!! books by his mother Kristin Olafson-Jenkyns as well as his own poetry collection we are all things and all people in addition to various others.
Mackenzie also works in film as cast and crew for all sorts of projects from major Hollywood pictures to Hallmark Christmas movies.
COLLABORATE
Collaboration is vital to Mackenzie's art. While his publishing and film projects are inherently collaborative, so too is his musical output. Recording-wise, he has worked with producers JUNO-nominated Andrew McPherson (Eccodek) and hit producer Mark Zubek (Zedd Records) but mostly self-produces at the Hamilton Public Library in a fishbowl within the children's department where everyone can see him work. And it's not soundproof!
Recording-wise, the musicians and vocalists he works with are myriad and include Dan Konopka, drummer for Grammy-winning OK Go, who drums on and sometimes mixes Mackenzie's songs, Jessica Magoch, winner of the 2019 Philadelphia Music Award for Jazz and a 2022 John Lennon Songwriting Contest Song of the Week, who sings backups on some tracks and duets with him on various Christmas songs, Carleen –singer/songwriter in Los Angeles, Cas Weinbren (See See Beats) in New York City –billion-streaming artist and composer of a track on recent Disney musical Zombies 3, Marcus Manderson aka Da Fingaz in Washington DC –trailer music composer whose music is featured at a Disney attraction, and so many more it is impossible to keep track. A great many people from Cape Breton to Vancouver, LA to Philly, Texas to Toronto, Belgium to Africa, etc. etc. can also count themselves in the TMD Worldwide Community.
He has co-written songs for artists like Kim Thompson in Calgary and Barzin in Toronto. His own songs have co-writes from Leon Harrison (The Lazys, Australia) and some of the aforementioned collaborators as well as Benek Fajn (Belgium) and Jennifer Yoo (California) as well as an unwitting collaboration with Leonard Cohen from back in his days in Thunder Bay.
Live, it is impossible to list the musicians he has worked with but it is fun to note that his second ever live performance was at Crocks N Rolls in Thunder Bay opening for Canadian alternative icon Bif Naked. (His first was at Crocks opening for The Cadillac Tramps from Orange County, California, who opened for Pearl Jam the week before.)
CONNECT
The whole idea of art and music is connecting with people and sharing our lived experience in a meaningful way.
Mackenzie is here for you.
BOOKING and other inquiries: macsonfire@gmail.com.
Operators Are Standing By!
LIFE IS TOO SHORT. ENJOY IT!