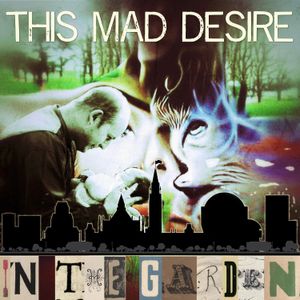 Our new single In The Garden from upcoming full-length Open Hearts Open Minds is available on all streaming platforms, 2022, and is available for purchase HERE and on our Bandcamp!
In The Garden's lyrics are a meditation on parenthood and childbirth and were inspired by the birth of my daughter. It considers the idea of where do we end and our children begin (and vice versa). Musically, it is midtempo with orchestral flourishes.
It was actually the first track I started working on for the Open Hearts Open Minds release back when the pandemic first started, just before they locked everyone down. When I first sent it down to Dan Konopka (OK Go) to work on the drums, he got back to me and said it reminded him of the Flaming Lips and that I should go even BIGGER towards the end. That led to my adding more oboes and strings, which I think added depth and even a touch of psychedelia to the track.
As usual, I performed most of the track at the Hamilton Public Library and Dan did his parts in a studio he uses in Los Angeles.
I hope you enjoy the track. Let me know what you think!
Yours in music,
Mac