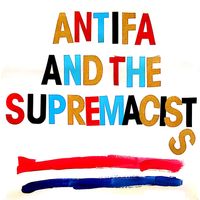 This Mad Desire's new lyric video for Antifa and the Supremacists arrives Friday, March 12, 2021, as the fifth lyric video to emerge from their American Dream release, and in a similar style to the other ones employs recent news footage, archival footage, and home videos to reflect on the state of the world over the recent past. 
            The song itself was recorded in mid-2019 and features Dan Konopka (OK Go) on drums (and mixing). Mackenzie Kristjon recorded the bulk of it at the Hamilton Public Library's Dundas branch, which has a music studio in the children's department –which is encased in glass and is not soundproof!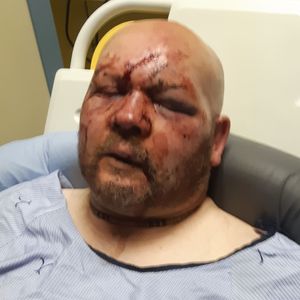 Around this time, Mackenzie was randomly attacked and beaten very severely by a meth addict on the street. As the song starts with lines about having a "smashed-in face that only a mother could love", was this a case of Life imitating Art? The timing could not have been stranger and so in the video there are actual photos of Mackenzie's injuries from the time. 
            Other themes in the lyrics are very topical and relevant to our modern times touching on the Antifa, the Supremacists, the Russians, fake news, Coke and Pepsi, and more! Yet, as Mackenzie Kristjon notes, "Although we've been living through some categorically bizarre times with struggle and despair for many, I like to inject some hope and optimism into my songwriting which is why the chorus message is that 'You're gonna get through this'. And there is some very funny tongue-in-cheek footage included in the video."
About the Artist: This Mad Desire is Mackenzie Kristjon's rock'n'roll brand. Mackenzie won his first national songwriting competition as a teenager and has never stopped writing. He has toured through Canada, UK, Iceland and Europe with TMD and with chamber-pop group Barzin.  
    TMD's most recent album American Dream includes collaborations with hit producer Mark Zubek (Zedd Records) and Dan Konopka (OK Go). It also includes cover songs by Alice Cooper and Bob Wiseman as well as an unwitting songwriting collaboration with Leonard Cohen. 
RIYL: Jane's Addiction, Smashing Pumpkins, Arkells, OK Go