FOR IMMEDIATE RELEASE | JANUARY 9, 2023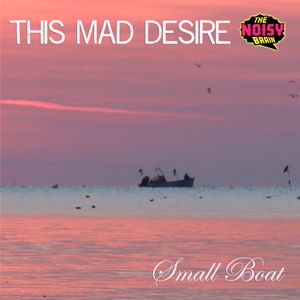 (Hamilton, Canada) This Mad Desire collaborates with The Noisy Brain mental health support app to create new single Small Boat, which will be released to Soundcloud and Youtube January 20, 2023, just before Bell Let's Talk Day on January 26.The track and associated merchandise will also be for sale at thismaddesire.net and thismaddesire.bandcamp.com with proceeds going to The Noisy Brain. 
Over the past few years, Hamilton-based Mackenzie Kristjon, through his rock and roll brand This Mad Desire, has been collaborating with artists across the Americas to great effect on his latest full-length Open Hearts Open Minds and recent Christmas EP Holiday Classics V1 ft. Jessica Magoch, an award-winning jazz singer in Philadelphia, who he met through Indie Week-related festival Indie 101. 
Through Jessica, Mackenzie learned about The Noisy Brain, an app and online community that provides a safe space for people to discuss mental and emotional health as well as to share writings and art. In many cases, the people sharing poetry have not been involved in organized artistic expression in the past and are knowingly making their writing available to be used as song lyrics by professional musicians. 
"I thought this was such a unique idea that I reached out to The Noisy Brain founder Stu Mills immediately!" said Mackenzie. 
The Noisy Brain is a steadily growing global community collaboration of recording artists, writers, people with Mental or Emotional Health Issues and fantastic supporters, all helping each other to help others. They encourage anyone dealing with Mental or Emotional Health Issues (MEHI) to express themselves using writing as an outlet for sharing their experiences. The Noisy Brain then takes the words that harm us when they stay inside and turns them into songs to inspire others. Songs are made with the amazing talents of collaborative musicians from all around the world.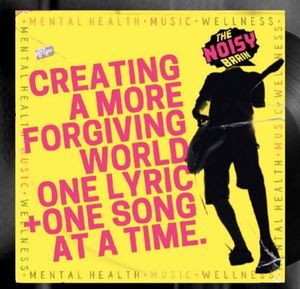 Each shared 'writing' goes some way towards helping and inspiring others to also contribute. These honest, brave stories encourage more open and relatable conversation about the issues that people are dealing with creating further much needed awareness. This simple but important process is raising awareness and provides a somewhat therapeutic creative outlet. 
Mackenzie is no stranger to songs about mental health as he has addressed issues of loss and even suicide in prior songs including Perfect Ring, his collaboration with Leonard Cohen, which appears on the American Dream release. 
"I was struck by the lyrics of Small Boat, written and submitted by The Noisy Brain community member NickK. It tells the story of a sailor who is adrift at sea and eventually finds a beach on an island where he can rest and collect his thoughts," said Mackenzie. "I spent a lot of time on boats when I was young so I could relate to the imagery." 
As NickK explained, "Depression is lonely, yet, at the same time, you long to be alone. The journey in a small boat, away from everybody, seemed to represent this." 
Mackenzie then paired the lyrics with a musical idea he had back when he was a teenager, a descending left-hand figure on the piano with drifting chords on top in the right hand. 
"Because of the episodic nature of the poem and the free-form thoughts, I added some psychedelic elements that made me think of The Doors. I'm not exactly comparing this to Jim Morrison here but I think he wouldn't have minded this beach we find in the song!" 
Mackenzie recorded the song at the Hamilton Public Library with drumming from Dan Konopka (OK Go) beamed in from Hollywood. The cover image was provided by Glen Martin, a Manitoba photographer (and Mackenzie's cousin).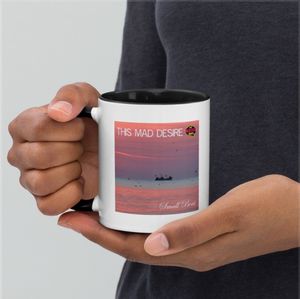 Stu Mills, Founder of The Noisy Brain states: "The Noisy Brain gives out a huge thank you to THIS MAD DESIRE for all of your efforts on adopting the writing and creating the new track 'Small Boat'. We would like to thank Mackenzie Kristjon and his team for being such fantastic supporters of the The Noisy Brain movement. Thanks for all the support and kindness to all involved - you all freakin' rock. Ultimately, we hope to create a more forgiving world, one lyric, and one song at a time." 
Download The Noisy Brain community app: https://linktr.ee/thenoisybrain  
GET THE T-SHIRT OR COFFEE MUG!
__ 
Press inquiries, contact Mackenzie Kristjon at macsonfire@gmail.com. Operators Are Standing By!

SOCIALS AND STREAMING SERVICES: thismaddesire.net/smartlinks 
LIFE IS TOO SHORT. ENJOY IT.