E A R T H L I N G S !!!
As Halloween draws closer, I invite you to consider some spooktacular stuff we've got bubbling over in our boiling cauldron...
THIS MAD DESIRE | THE ALIENS HAVE ARRIVED
If you haven't checked out this video, do so now. Those are not costumes! 
"We come in peace," they said. "Take me to your leader!" they said. Take them to the Halloween party!
THIS MAD DESIRE  | PHANTOM LOVE digital single b/w Victim Appreciation Night (See See Beats Remix)
Release date: October 20, 2023
Featured Artists: Jennifer Yoo, Benek Fajn, See See Beats
This Hallowe'en, your new Monster Mash is a PHANTOM LOVE, the hot new track from THIS MAD DESIRE. Phantom Love holds a Euro/Bowie appeal, which belies its ghoulish and vampiric charm.
The quintessential follow-up to THE ALIENS HAVE ARRIVED from THIS MAD DESIRE's upcoming full-length PASSING LANES OF FATE, Phantom Love explores a bone-chilling desert romance that lingers ...even from beyond the grave!!
Phantom Love was written by TMD's Mackenzie Kristjon in Toronto,  Jennifer Yoo in California, and Benek Fajn in Belgium over a Zoom call put on by the kind people at Songistry/MDIIO  in Los Angeles. 
"After we had the basic ideas, the lyrics literally came to me in a dream that night. Ben, Jen, and I quickly organized a follow-up Zoom and made a few adjustments. Ben produced the music with our input and then Jen and I sang our parts in our little corners of North America. It was almost spooky how quickly this all came together," said Kristjon. 
BENEK FAJN is a European music producer and songwriter based in Brussels, Belgium, who has been releasing music for more than 20 years across various genres such as synthpop, folk, electro and rock. He has been part of a number of musical projects in several European countries, including being one half of the German-Dutch duo "Fratoj Sen Limoj". Phantom Love is his first  cross-Atlantic collaboration.
JENNIFER YOO is a songwriter, composer, and lyricist based in the Bay Area in California. She completed her studies at Berklee College of Music in April 2022 with an Advanced Professional Certificate in Songwriting. Her exposure and in-depth study of contemporary music namely in the rock, pop, and heavy metal genres resulted in an explosion of an interesting sonority of colors which is evident in her most recent works.
WATCH IT NOW!! 
Also included is the SEE SEE BEATS REMIX of VICTIM APPRECIATION NIGHT from TMD's 2022 full-length Open Hearts Open Minds. Cas Weinbren (who IS See See Beats) is a billion-streaming artist in New York City who composed music for the smash Disney musical ZOMBIES 3. 
How Hallowe'en is that??
CHECK OUT THE VISUALIZER!! 
BUT WAIT!!! THERE'S MORE!!!!
This Halloween, I'm on TV at a Halloween Costume Party at the White House on Chucky S3 E4 -Dressed To Kill. The episode airs October 25 on Showcase and StackTV on Amazon Prime and some other channels in the USA. 
Here I am in the trailer!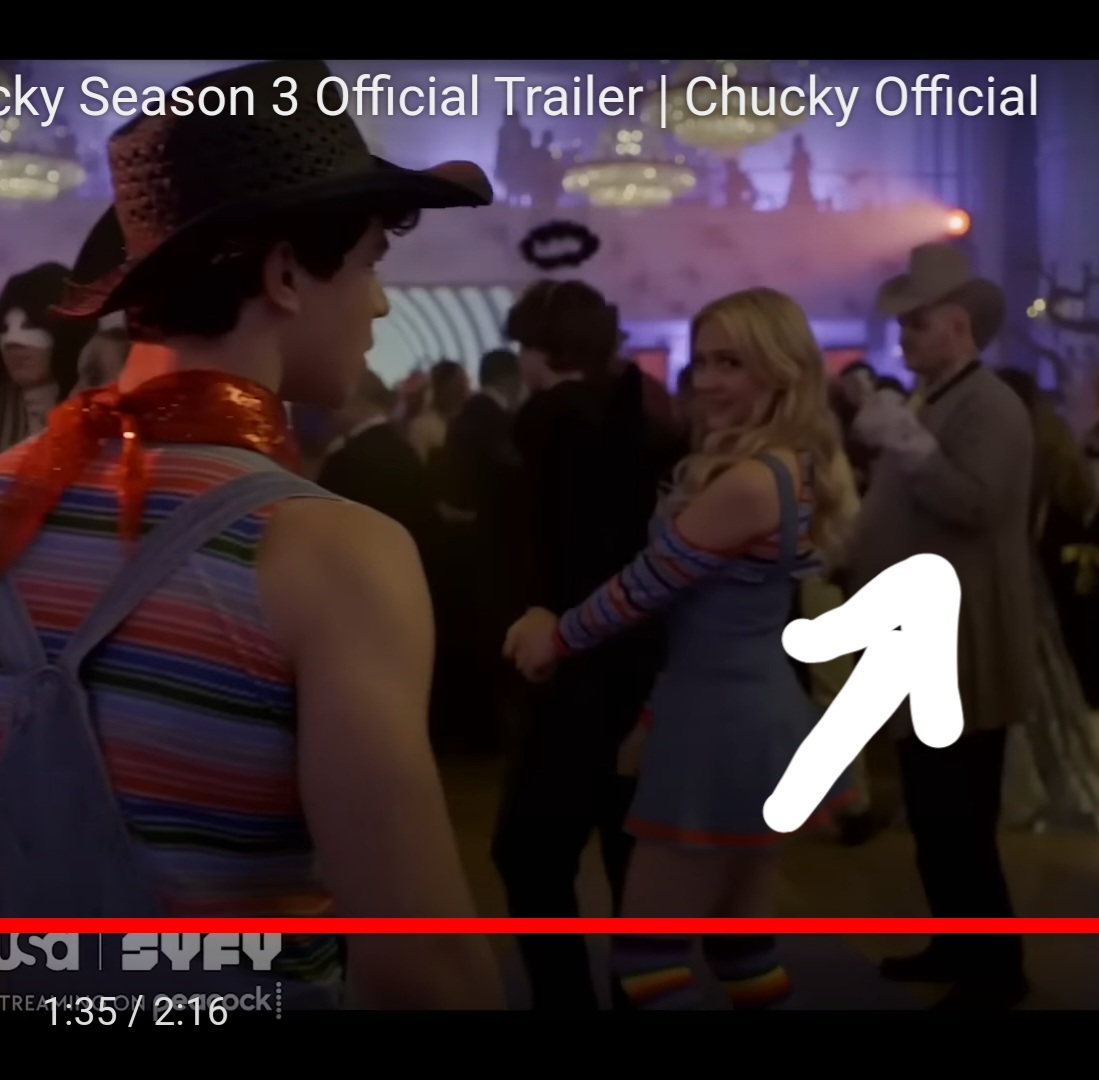 Here is the trailer!
Stay ghoulish, everyone, and be wary of things that go bump in the night. And let me know what you're dressing up as!

-Mac