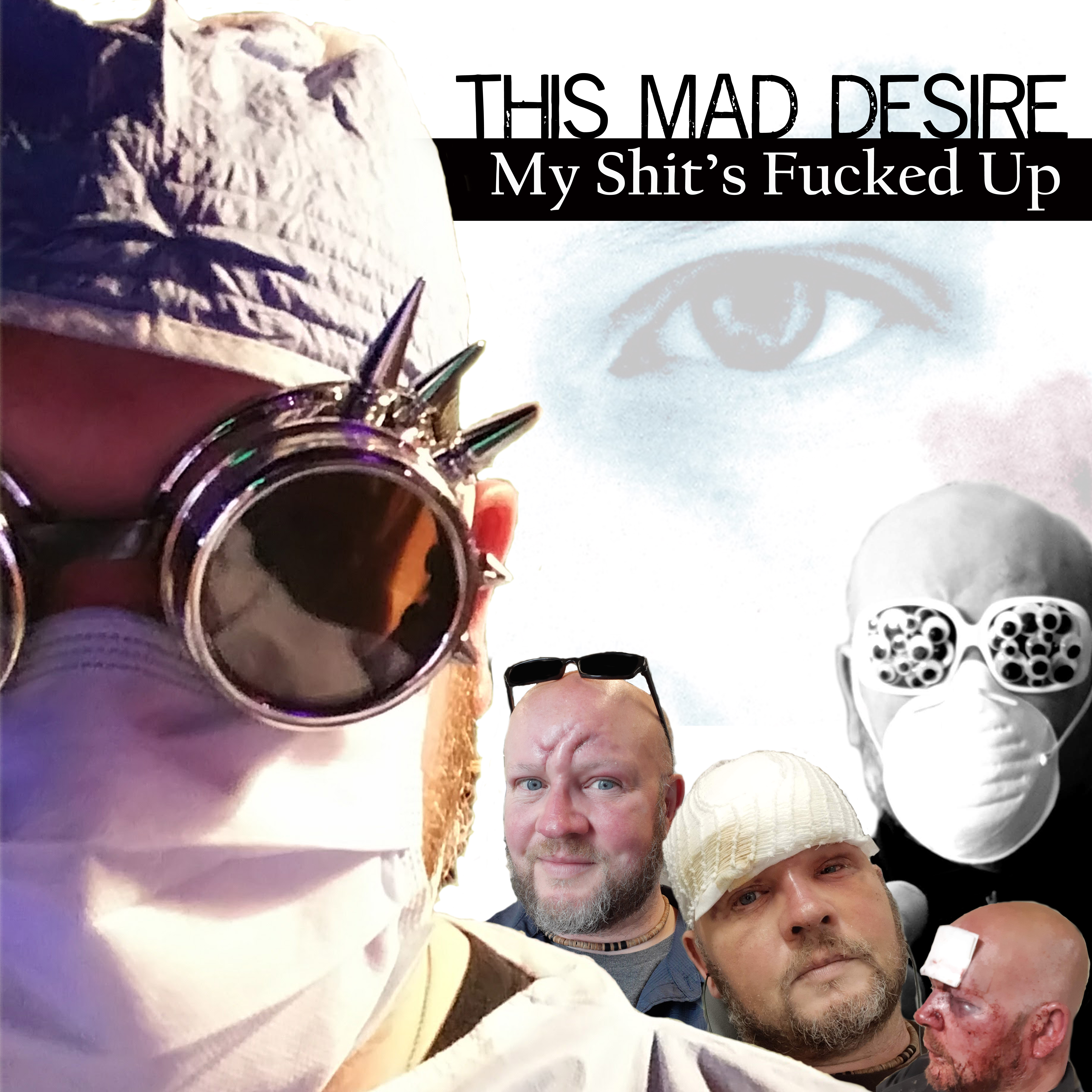 My Shit's Fucked Up by Warren Zevon as performed by This Mad Desire will be released to streaming services March 17, 2023.
(Hamilton, Canada)
Warren Zevon: "I may have made a tactical error in not going to the doctor for 20 years."
According to Wikipedia, "My Shit's Fucked Up is a mournful lament on the aging process and the inevitable decay that accompanies it." The original version appears on a record called Life'll Kill Ya released in 2000. In actual history, Warren Zevon himself was diagnosed with mesothelioma a few years after releasing this track and shortly thereafter died. His immense fanbase writes about him constantly and from one of them, I learned that he had been exposed to asbestos as a child and this led to his future condition in life. I don't know if that's true but it sounds plausible.
Norm Macdonald, who recently died of cancer, had appeared on every late night talk show that had ever occurred and one time, he pointed out that going to the doctor is kind of like the idea that "they will say nothing and then one day will tell you something that will completely shatter your hopes and dreams."
That's the basic story of this song.
I'm sure I will be excoriated by Warren Zevon zealots the world over for this but I want to point out that I was not a fan of Warren Zevon until after I recorded this song, even after singing it for a few years! I had grown up with the idea of Warren Zevon as "Werewolf of London" which I wasn't into at all, being a KISS fan and into Heavy music. And although I remember one of my many uncles being into "Lawyers, Guns, and Money" and in my teenage years connecting with Odds from Vancouver (his backing band on a tour) and one of my other uncles who was into R.E.M. (who did a whole other thing with Warren Zevon), the whole idea of what Warren Zevon is and represents completely escaped me. 
Enter random Facebook stuff! One day, someone asked me (and all bajillion of their friends) if they knew some Doctor songs for a playlist. I played along and said, "Calling Dr. Love" by KISS and "Dr. Feelgood" by both Motley Crue and Aretha Franklin. Then I canvassed a select group of people and Bob Wiseman suggested "My Shit's Fucked Up".
I instantly loved the song and learned it. I spent time with the original track and also youtube live videos. For the guitarists out there, this is a very unusual track as it involves de-tuning certain strings in unusual ways and once I caught that trick through careful trial-and-error, I caught my way into my version which is a bit more Soundgarden. (Vote for both at the Rock Hall!)
The song developed greater personal resonance after I was assaulted and hospitalized in an attack by a meth addict that broke my nose and severely disfigured my face, which explains some of the images on the cover that were taken by my dad. I can't even imagine how horrible that phone call was for him. Great news! I have healed and only part of my cheek doesn't work but wow the plastic surgery team in Hamilton and the after care (daily bandage changing etc. etc.) really took care of me. I won't get into the details but it's great to have public healthcare even just for this reason. (Nudge nudge wink wink, my American friends! No one should go broke because they get sick or assaulted.)
I've really been enjoying the process of working on these cover tunes and learning other songwriting tricks and so on. Let me know if you are a fan of Warren Zevon!
-Mac
LYRICS
… Well, I went to the doctor
I said, "I'm feeling kind of rough"
He said, "I'll break it to you, son"
"Let me break it to you, son"
Your shit's fucked up."
I said, "my shit's fucked up?"
Well, I don't see how-"
He said, "The shit that used to work-
It won't work now."
… I had a dream
Ah, shucks, oh, well
Now it's all fucked up
It's shot to hell
… Yeah, yeah, my shit's fucked up
It has to happen to the best of us
The rich folks suffer like the rest of us
It'll happen to you
… That amazing grace
Sort of passed you by
You wake up every day
And you start to cry
Yeah, you want to die
But you just can't quit
Let me break it on down:
It's the fucked up shit