Friends, Family, Co-Conspirators! 
Welcome to 2021! Hoping this year will see the world get back on track for success. Anyway, new year, new updated website! With that in mind, I thought I'd take a look back on 2020 and some of the projects I had the pleasure of working on, including the latest This Mad Desire release, American Dream.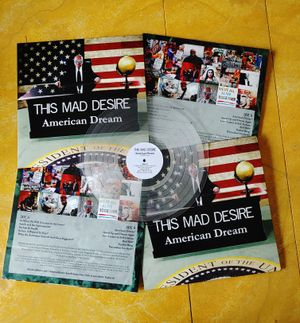 This Mad Desire – American Dream 
Leading up to the pandemic, I put the finishing touches on American Dream, i.e. organized the artwork, assembled all the final mixes, arranged the sequencing, and sent all this off to be mastered. After working on this over the previous 15 months or so (including several months off to recover from being assaulted), this was a relief to be at the end of the beginning! 
Two of my main collaborators were Mark Zubek (Zedd Records in Toronto) and Dan Konopka (OK Go in Los Angeles). Aside from our own great songs, the album contains cover versions by Alice Cooper and Bob Wiseman as well as an unwitting collaboration with Leonard Cohen on one of my favourite songs, Perfect Ring, which also features the late Jim Perry on drums. I dedicated the album to Jim Perry and included a very unique percussion feature that he insisted on recording. It was a live off-the-floor percussion piece that included me on vibraphones and our friend Sarah on cello. 
Since the album's release, I have issued four Lyric Videos (Stand Up And Dream Again, American Dream, What the Astronaut.., and Reykjavik Shuffle). 
Since the summer, we have had features in various blogs, podcasts, etc. including Exclaim Magazine, Rock Source Magazine, and most recently we had a press release get picked up by literally hundreds of blogs and major media outlets across the US and even the Middle East! For example, this is for an NBC TV affiliate in the Northeastern US. 
Most recently, we have finally released a Limited Edition Clear Vinyl pressing of American Dream, hand-pressed by Robyn at Red Spade Records, who is also the only woman in Canada who does this kind of work. There are very few left as most were pre-sold. To avoid disappointment, head on over to thismaddesire.bandcamp.com. Operators Are Standing By!! (And feel free to ask about the upcoming Operators Remix project! Very exciting!!) 
Fun fact! Some of the celebrities/famous characters that somehow appear in these songs include Quentin Tarantino, Jesus, Richard Branson, Hercules, Thor, and Bill Cosby.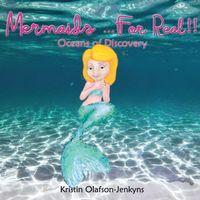 Mermaids ...For Real!! 
Very excited to announce that the new youth-oriented classic by my mother Kristin Olafson-Jenkyns (which I designed and edited) is now available for purchase. This fantastic story about mermaids and land-people having adventures and ultimately learning about ocean conservation is currently available exclusively on Amazon.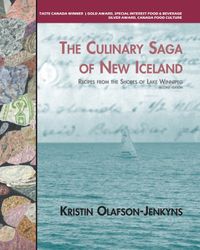 Culinary Saga of New Iceland  
Of course, just as the pandemic was getting warmed up, my mother and I released the second edition of the award-winning Culinary Saga of New Iceland: Recipes From the Shores of Lake Winnipeg. In the summer, we were fortunate to receive some interesting press, including this article syndicated by the Jewish Telegraphic Agency (!). This article appeared in all kinds of Jewish publications across the world like New York, St. Louis, and Jerusalem, among other places. Very unexpected! 
We are always surprised and grateful when people outside the Icelandic community take an interest. Just recently, a family in New Jersey told me they picked up a copy. So neat!
At any rate, as you can see, we tried to make the best out of a very strange and challenging situation. Let me know your plans for the New Year and how you intend to make it great! 
Love you all! Stand Up And Dream Again!! 
-Mac 
 
P.S. We have fun neck gaiters available at our online store. Just click the Merch link above. Stay safe!!
LIFE IS TOO SHORT. ENJOY IT.