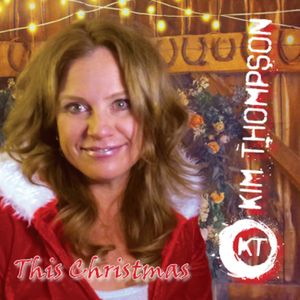 Congratulations to Calgary-based singer Kim Thompson for releasing This Christmas, co-written by Mackenzie Kristjon and produced by famed record producer Chris Birkett.
Not only is Kim Thompson a singer-songwriter but she is also an actress, barrel racer, rodeo athlete, barrel race producer, Alberta Music Fest producer, horse trainer, artist, author, charity fundraiser, and current teacher of elementary school with two degrees. 
Chris Birkett is an award winning music producer, singer/songwriter, sound engineer and performer. Collaborations with mega-talents like Buffy Sainte-Marie, Sinead O'Connor, The Talking Heads, Dexys Midnight Runners, Bob Geldof, and Quincy Jones have sold over 100 million dollars worth of music, earning a Polaris Music Prize, a Juno Award, three Juno nominations, and three AMPEX Golden Reel Awards for excellence in the music business.
Listen to the track and find it at all your favourite streaming services at kimthompson.hearnow.com.