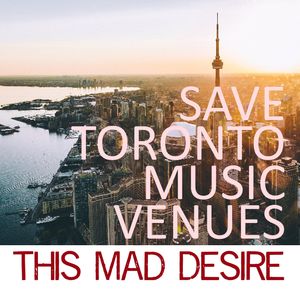 Some friends of mine have started something called Save Toronto Music Venues. They are very cool people trying to raise awareness and money for and about the many iconic music venues in Toronto that have been devastated this past pandemic. I have performed more in Toronto than any other city so this cause resonates with me. Toronto has been the most locked-down major city on Earth so you can only imagine how hard this has been on artists and venues.
I have played at and been to on countless occasions the Horseshoe Tavern, the Rivoli, the Mod Club (RIP), the Opera House, Lee's Palace, Sneaky Dee's... the Reverb back in the day, etc. etc. and more dive bars than you can count! So for this new T-shirt we are now selling, all proceeds will go to Save Toronto Music Venues.
What's YOUR fave Toronto music venue?