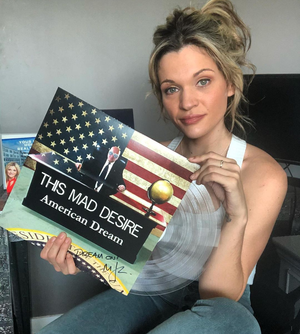 Here's the direct quote:
This Mad Desire - American Dream brings garage, rock, alt, rock, nods to classic rock with a punk DIY vibe. This album has a combination of grassroots meets professionalism that fascinates me, making it stand out from the mainstream sonic experience you are used to. Song themes vary, but I enjoy most the music exploring social and political divides.
This is a really hip instagram account that reviews all sorts of albums, many of which have very cool-looking vinyl! Follow HERE.